Disclaimer: This article contains partial spoilers for Ms. Marvel Episode 1
After giving us WandaVision, The Falcon and the Winter Soldier, Loki, Hawkeye, and Moon Knight, the Marvel Cinematic Universe is being expanded with Ms. Marvel. Starring Iman Vellani's Kamala Khan, aka Ms. Marvel. The show is the newest entry in Phase 4 and perhaps the most groundbreaking. The series is created by Bisha K. Ali with Adil El Arbi and Bilall Fallah leading the directorial team and featuring Vellani, Matt Lintz, Yasmeen Fletcher, Zenobia Shroff, Mohan Kapur, Saagar Shaikh, Rish Shah and more. As the first episode of the six-part series drops today, the MCU finally gets its first Muslim superhero. And that's a huge win for diversity.
Ms. Marvel is a coming-of-age story, and it's distinctly South Asian, not just in its cast, but on a cellular level. The funniest moments of the first two episodes made available ahead of the show's release are Shah Rukh Khan's screams and the refreshing music, but the show digs so much deeper. Right off the bat, it becomes clear that he understands the cultural background of his characters.
As we recap everything that happened in the premiere, here's a deep dive into how the show is bringing brown representation to the MCU: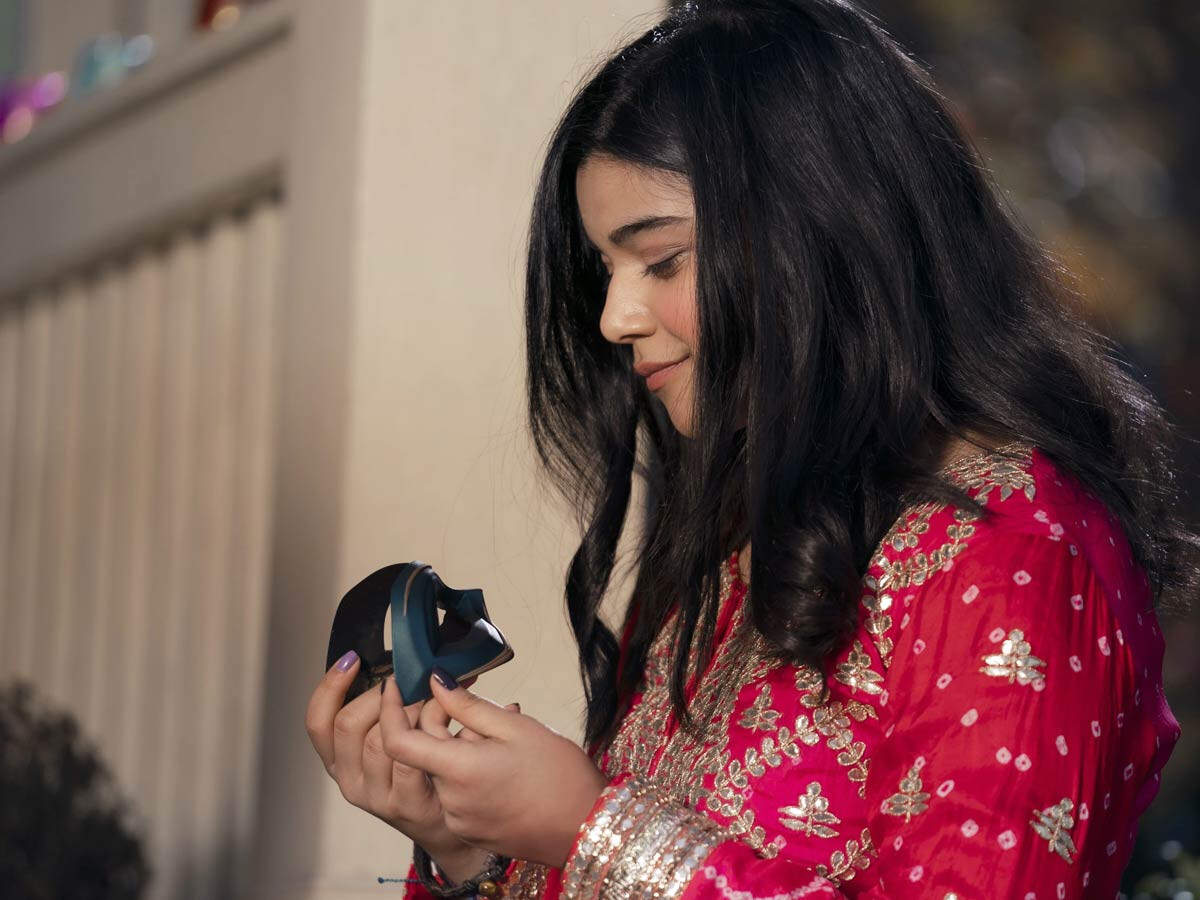 Kamala Khan is a teenager from a family of Muslim immigrants.
The Ms. Marvel premiere introduces us to Kamala Khan, a 16-year-old Pakistani-American who lives in Jersey City. She spends her days writing Avengers fanfiction, idolizing Captain Marvel, hanging out with her best friend Bruno, and managing her family's expectations like any teenager from an immigrant family. Her superhero dreams are about to come true as she discovers her own powers. Although the series is unaware of Kamala's heritage, she doesn't shy away from being a brunette. Moments after the first episode of Ms. Marvel, Kamala whispers "bismillah" before turning the ignition on during a driving test. Not knowing what to answer, his instructor said to him "Bless you". In another scene, she is called "Camelia" by someone who obviously couldn't pronounce her Pakistani name. These experiences are all too familiar to South Asians in the West. The show acknowledges everyday events in a way that is instantly relatable.
Kamala Khan's superpowers are tied to her heritage.
Ms. Marvel makes some changes to Kamala's origin story. One of the biggest deviations is his powers. Ms. Marvel has a "fattening" ability that allows her to stretch and expand her limbs. However, in the show, her powers appear to cast crystalline purple light instead of extending her actual body. The source of her power was also changed and incorporated into Kamala's family history. She finds a bracelet that belonged to her nani (maternal grandmother) and it seems to help her use her powers. The show also makes mention of partition and acknowledges the colonial past of India and Pakistan. These changes mean that Kamala's cultural heritage is not just a throwaway reference, but an integral part of her superhero journey.

"Bara Hulk and Choti Hulk"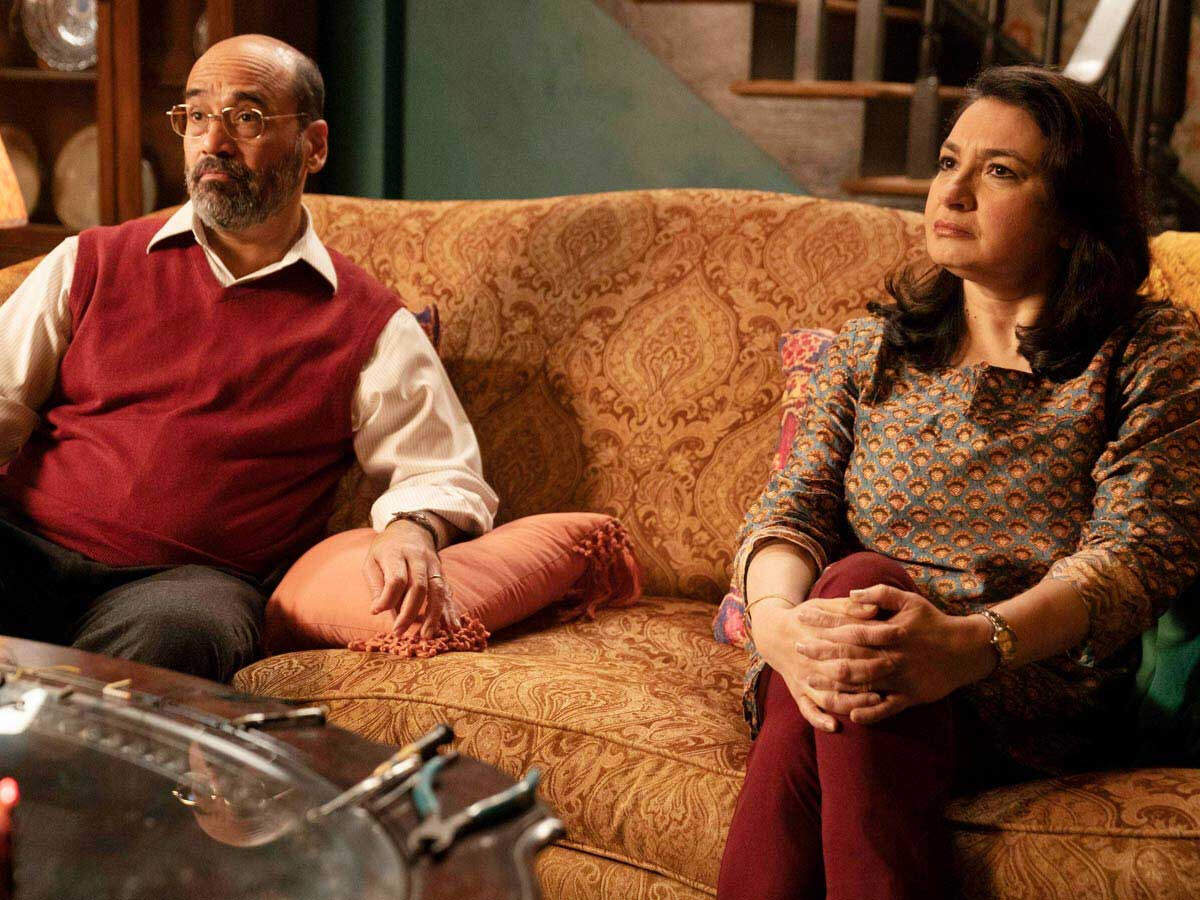 The majority of the first episode revolves around Kamala's attempts to get to AvengerCon – a fan event where she wants to dress up as her favorite Avenger, Captain Marvel. However, like all other South Asian parents, hers refuse to grant permission. When she insists, Kamala's mother, Muneeba, comes up with a creative solution. She suggests that Kamala should cosplay a Muslim version of the Hulk and features a green and purple salwar kameez. His father then enters his Hulk costume consisting of a kurta and matching green makeup. Muneeba calls it "Bara Hulk aur Choti Hulk" (Big Hulk and Small Hulk). The scene will touch anyone who had to convince their overbearing parents to give them some space or freedom. It also highlights Kamala's struggles with her dual identity not only as an Avengers fan and a Muslim, but also as a superhero herself who must keep her powers a secret.
Beware of references to Shah Rukh Khan as the show is full of Bollywood nods.
From music to movie references, Bollywood is officially part of the MCU. The show is serious about offering its homage to King Khan, and it comes across as naturally as it does in real life. In the second episode, Kamala says, "There is no bad Shah Rukh Khan movie", which is a fact. What makes the screams extra special is that he is one of the most beloved Muslim stars in the world. Additionally, the show features Bollywood star Farhan Akhtar and Pakistani star Fawad Khan as part of its inclusive ensemble.
Check out the latest teaser for the show here:
Ms. Marvel hit streaming June 8 with new episodes every Wednesday.